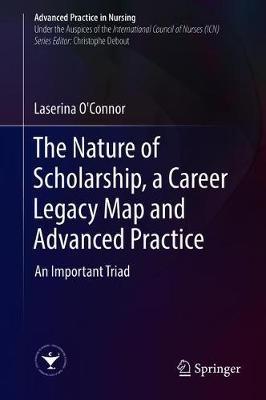 Laserina O'Connor
This book, endorsed by the International Council of Nurses, explores a new conversation around scholarly talents for advanced candidate /nurse practitioners that comprise a variety of forms such as teaching, synthesis, discovery, engagement and application. It offers an expansive view of Boyer's scholarship, with a call to action for advanced candidate /nurse practitioners to thoughtfully plan and map their personal goals and capabilities, that will mark them as professionals and future scholars needed in today's challenging and changing professional workplace.
Knowing how to apply the various forms of scholarship to problems of practice within one's field of expertise and the implications of Boyer's pillars of scholarship for advanced candidate / nurse practitioners are interweaved throughout this book.
The volume discusses the science of career cartography, alongside legacy planning and career mapping. The toolkit illustrates a guide for advanced candidate /nurse practitioners to create their individual career legacy map and reflect on how they wish to contribute to the discipline of nursing, while working to improve the lives of others.
This book serves as a catalyst for robust conversations among scholar practitioners on the very nature of clinical scholarship

Download