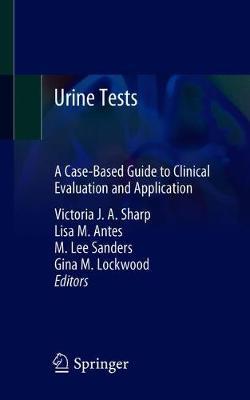 Victoria J.A. Sharp, Lisa M. Antes, M. Lee Sanders, Gina M. Lockwood
Urine tests are used by a variety of primary care providers and specialists in order to diagnose, monitor and treat patients with various medical conditions. This first-of-its-kind text is a comprehensive clinical guide to the evaluation and application of urine tests. Clinical cases are used to highlight important aspects of urine testing. Further evaluation and management are then discussed based on the results of the urine tests.
Topics covered include financial considerations, regulations, proper collection, testing methods, dipstick analysis, microscopy as well as cancer and drug screening tests, among others. Each chapter contains specific objectives for focus of study. Pertinent images, algorithms and board style review questions for important topics are also included.
Written by nephrologists, urologists, other specialists and primary care physicians, Urine Tests uses a comprehensive approach to the clinical use of both common and uncommon urine testing. Primarily appealing to practicing primary care physicians, this book is also a useful resource for specialists, nurse practitioners, physician assistants, physician fellows, residents and medical students alike.

Download