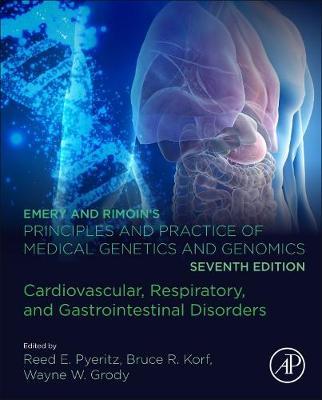 Reed E. Pyeritz, Bruce R. Korf, Wayne W. Grody
Emery and Rimoin's Principles and Practice of Medical Genetics and Genomics: Cardiovascular, Respiratory, and Gastrointestinal Disorders, Seventh Edition includes the latest information on seminal topics such as prenatal diagnosis, genome and exome sequencing, public health genetics, genetic counseling, and management and treatment strategies. This comprehensive, yet practical, resource emphasizes theory and research fundamentals relating to applications of medical genetics across the full spectrum of inherited disorders and applications to medicine. Updated sections in this release cover the genetics of cardiovascular, respiratory and gastrointestinal disorders, with an emphasis on genetic determinants and new pathways for diagnosis, prevention and disease management.
In addition, genetic researchers, students and health professionals will find new and fully revised chapters on the molecular genetics of congenital heart defects, inherited cardiomyopathies, hypertension, cystic fibrosis, asthma, hereditary pulmonary emphysema, inflammatory bowel disease, and bile pigment metabolism disorders among other conditions.

Download